Argo Tractors need the right lubricant to utilise their maximum power and guarantee long-term efficiency and reliability. Prolonged use, together with wear due to friction and overheating of the various mechanical components under stress and the accumulation of residues that corrode or encrust the gears, can cause issues, which can be avoided by using genuine lubricants, which can be reduced by using technical specifications.
For this reason Argo Tractors includes high-tech additives, along with latest generation synthetic-based raw materials, which vary according to the performance improvement needed: detergents; dispersants, antioxidants, viscosity improvers, corrosion inhibitors and other substances that guarantee the tractor's optimum efficiency.
Original Argo Tractors lubricants benefit from all these features, granting the tractor improved reliability and performance, while at the same time decreasing wear and consumption.
By providing our end customers with our original lubricants, to be used regularly, without mixing with other products, we can assure that their Argo Tractor will have a long life.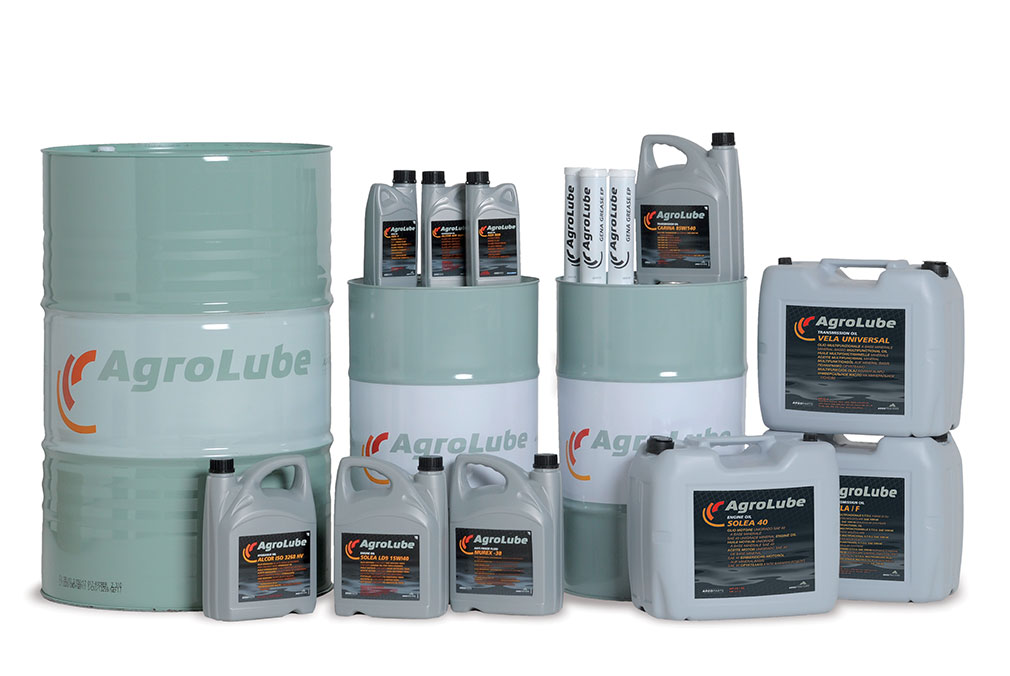 As the result of an in-depth product test study undertaken directly on Argo Tractors models, we have produced the most suitable lubricant for each individual tractor part: engine; gearbox; transmission; differential; hydraulic and brake circuit fluids; protective greases and liquids for radiators.
Using cutting-edge lubricants guarantees several advantages and above all, an improved stress-response, even in cases of maximum stress on the vehicle during the most demanding jobs. In addition, as the lubricants are specifically formulated for each part of the tractor, they improve performance and reduce fuel consumption and running costs.
The original lubricants also maintain their quality over time, meaning oil-changes can be scheduled at longer intervals.
Last but not least is the environmental aspect: a more efficient machine reduces emissions and complies with sustainability standards.
Our expertise as a manufacturer means that our dealership network provides our end clients with the most suitable tools to protect their tractors.
You will find the right oil for you at the Argo Tractors dealerships. Contact our network.
The new "oil-chooser" system designed by Argo Tractors allows you to simply and intuitively choose the original lubricant that responds specifically to the requirements of your tractor.
Once inside the system, using the drop-down menu, you can select the relevant Argo Tractors model and find the right product.